Health Insurance for Low-Income Families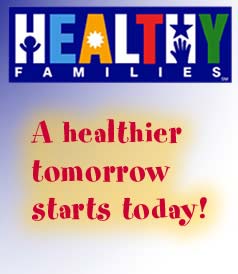 You may be eligible for free or low-cost health insurance if you are low income and . . .

Are under 19 years old
Have children under 19 years old
Are pregnant
Depending on program eligibility, these are your Health Plan choices.
Medi-Cal ▪ FREE
Santa Clara Family Health Plan
Blue Cross of California HMO
Health Families ▪ LOW COST
Santa clara Family Health plan
Blue cross of california HMO
Blue shield HMO
Healthnet HMO
Kaiser permanente
Healthy Kids ▪ LOW COST
Santa Clara Family Health Plan
Medical Services include:
Preventive Care
Doctor Visits
Mental Health
Prescriptions
Hospital Stays
Prenatal Care
Vision/Dental Care
Emergency Visits
For more information and assistance with the application call, OTI at 408.864.8869. Call directly 1-888-747-1222 (toll free) to apply by phone. Check the Healthy Families web site for more information.

Santa Clara Family Health Plan
www.scfhp.com
A quick Guide to Medi-Cal

Medi-Cal Flyer