About ISP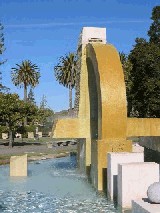 The office of International Student Programs (ISP) is the primary office on campus that serves the needs of De Anza's international (F-1 Visa) student population. Prospective and degree-seeking international students are encouraged to contact this office and visit our campus.
Fall Office Hours
Monday: 8:30am - 5pm
Tuesday: 8:30am - 5pm
Wednesday: 8:30am - 3pm
Thursday: 8:30am - 5pm
Friday: 8:30am - 1pm
Saturday & Sunday:

Closed
ISP has a multilingual staff who are well informed about educational development, personal and financial planning, cross-cultural issues, immigration rules and regulations, and community programs and resources.
The International Student Counselors assist students in designing their educational plans and prepare students for their transfer to a four-year university to continue their undergraduate education. ISP also serves many international students who have already received a bachelor's degree either from the U.S. or their home country who wish to take additional courses to improve their skills before applying to a graduate program.
| | |
| --- | --- |
| Joseph Ng | Program Supervisor |
| Angelica Strongone | Program Coordinator / International Admissions |
| Hayley Sullivan | Program Coordinator |
| Andrea Santa Cruz | International Student Advisor |
| Allison Largent | International Student Advisor |
| Denica Maravilla | International Student Counselor |
| Ginny Kramasz | Admission & Records Assistant |
| Quan Peng | Admission & Records Assistant |
| Gail Vandiver | Senior Secretary |
Please send your general inquiries to:
Each quarter, ISP organizes an orientation program for all new international students that covers a wide range of topics including placement tests, health issues, personal safety, banking and transportation. ISP also conducts numerous workshops throughout the academic year on a broad range of topics based on student needs and interests. Furthermore, the office organizes a selection of social, cultural and recreational programs and activities to help familiarize international students with life in the Bay Area and the United States.
Dr. Martha J. Kanter who served as Chancellor of the Foothill-De Anza Community College District and former De Anza College President was officially appointed and sworn as Under Secretary of Education in Washington D.C. by the U.S. President Barack Obama.


What De Anza College Offers:
transferable lower division courses to 4-year schools
2-year degrees and certificate programs
outstanding curriculum
affordable tuition
first-rate faculty and exceptional staff
excellent student services
a beautiful campus
De Anza College is a nationally acclaimed leader among community colleges and a public institution accredited by Western Association of Schools and Colleges (WASC) and other professional accreditation agencies. Nearly 19,000 students attend classes at De Anza. More than 1,900 are F-1 visa international students.