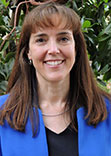 The Office of Finance & College Operations is housed in the Administration Building and is under the direction of the vice president of Finance and College Operations, Susan Cheu.
The vice president of Finance & College Operations is the chief finance and budget officer, responsible for Budget and Personnel, College Operations and Bond measures.
Assisting her are the associate vice president of College Operations, Pam Grey; and the interim director of Budget and Personnel, Martin Varela.
What We Do
The Office of Finance & College Operations is responsible for the College's business activities and the operation of the campus.
The College offers more than 100 areas of study serving an unduplicated headcount of more than 24,000 students in the credit programs and 42,000 through community education offerings. Supporting our students are approx. 935 full-time and part-time faculty and 250 staff.
Set on 112 acres, the campus has 61 buildings, with approximately 116 classrooms and lecture halls and 43 labs. The campus also houses an Olympic aquatics complex and a 5,000-seat Outdoor Events Arena.
The annual budget for the college is approximately $100 million.
Departments
Budget Analysis
DASB Accounts
Part-time Faculty Payroll
Personnel