American Government and Politics (Online - Distance Learning)
---
If already enrolled, please go to the
next page
, if
not
,
review the following
.
---
This course almost ALWAYS fills before the first day of classes - once the quarter begins and if the class is filled to its maximum, replacing NO SHOWs from those on the Wait List are where most, if not all adds will come from.
---
To view other POLI 01 sections still with open seats, go to:
> check "Show open and wait listed courses/sections"
> "Select Department" [POLI]
> "View Course/Sections"
---
Adds are always at the discretion of the instructor - although seats may still appear available, each instructor make their own decision on how many (if any) adds they will accept. A primary consideration is what will be the most conducive learning environment possible for students enrolled.
(My ADD process) On the first day of classes ONLY and assuming there are still seats available - using the priority order established from the Wait List:
If on the Wait List and you do not receive an add code by the end of Tuesday (first week of classes), all adds will have already been made. EXCEPT for students who have taken this course (online) with me before and did not pass, no other adds will be considered.

Enrolled students may not log in (Catalyst will not be active) until the first day of classes; if by chance this changes, the instructor will notify you via email.

---
---
Wait List
ed Students:
When enrolled students drop BEFORE final rosters are printed before classes begin, Wait Listed students automatically move into enrolled seats - an email is sent (by Admissions and Records) to the enrolled student letting them know of their "new" status and to pay their fees if they want to officially maintain their enrolled status.
Again, to view/monitor what the current enrollment looks like for the upcoming quarter/session, and/or registration info, please go to: https://myportal.fhda.edu/cp/home/displaylogin or use the College's website (no log in required) @ http://www.deanza.fhda.edu/schedule/opcourselist.html
Wanting to ADD but not on Wait List ? If the class is currently full and you are not on the Wait List, getting on the Wait List (through the registration process) will be the only chance for being considered for an add. NOTE: If the Wait List is full, please utilize the links immediately above for a class that currently has open seats.
While the College may show "seats open" after the quarter starts, the above still applies. Exception: Student(s) who took this class with me before and did not pass, I will give priority even if NOT on the Wait List.
---
For required textbooks, see next page

>
---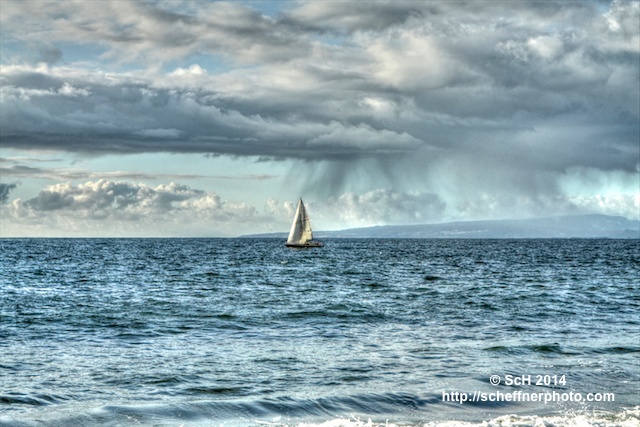 Sailing After the Storm Moss Landing Monterey County Nov-2014