Exhibit Extended to March 15
Ohlone Elders and Youth Speak: Restoring a California Legacy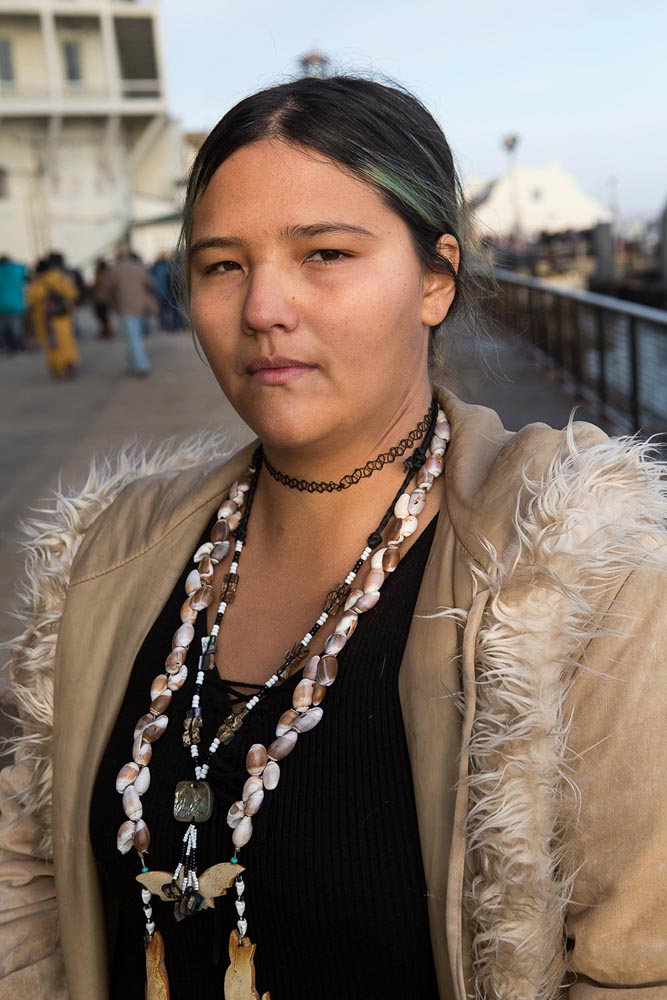 "I appreciate this chance I've been given: to realize I'm Ohlone, that I'm on the land where my great-great-grandparents survived, and to be who I am today. By honoring the past and continuing my education as well as always respecting my elders and learning from them, I can gain more knowledge and then be able to share that knowledge with our youth."
-Kanyon Sayers-Roods, Coyote Woman, Costanoan Ohlone Mutsun and Chumash, Indian Canyon Nation
Exhibit Hours
Monday - Thursdays
10 a.m. - noon, 1 - 4 p.m.
(Fridays by appointment)
Reception
Saturday, Oct. 28, 2017
1 p.m., California History Center
Panel discussion with Ohlone Youth Activists
Thursday, Nov. 2, 2017
1:30 p.m., Hinson Campus Center,
Conference Rooms A & B
About the Exhibition
Ohlone Elders & Youth Speak: Restoring a California Legacy, is an exhibit featuring photography of the Ohlone people by photographer Ruth Morgan and Ohlone history gathered by oral historian Janet Clinger. This exhibition celebrates multi-generational efforts of the Ohlone people to keep their cultures alive and thriving. Compelling photographic images and riveting oral histories dispel the myth that the Ohlone are extinct and illuminates the life experience of people living between two cultures that are often in opposition. The exhibit reflects the challenges of 21st Century Ohlone: protection of sacred burial sites, truth telling regarding the history of California Native Peoples, the significance of the arts and crafts resurgence and a vision for the future of the Ohlone Peoples.
For more information about the exhibition, contact